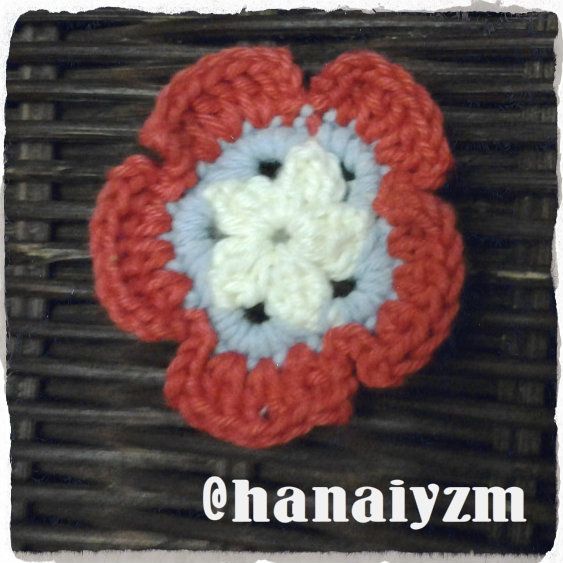 Here's another cute flower that you can make into a pin, earring, or any other things you want. This helleborw flower pattern is taken from Crochet Accessories book by Ratu Sri Hastutie, the pattern in her book is in bahasa and she use UK style pattern. I modified her pattern into US style pattern.
Materials:
- crochet hook #4-#5 (2.5mm - 3mm)
- 3 yarn color
- glue
- brooch pin
Pattern:
Round 1: (first color) 5 ch and sl st into a ring.
Round 2: 3 ch from sl st and 2 dc from ch 1 in Round 1 into 2 st dc clusters. * make2 ch and 3 dc in second chain in Round 1 into a 3 st dc clusters, repeat * until the end and then sl st.
Round 3: (second color ) * make 5 sc in 2 ch space in Round 2. repeat * until the end and then sl st.
Round 4: (third color) * make sl st on top of the sl st in Round 3, 1 sl st and 3 ch in the first sc, and then 6 dc (2 dc each) in each dc in Round 3. 3 ch and sl st in the fifth dc. repeat * until the end (all 20 sc) and then sl st. Fasten off.
Assembly:
Glue the brooch pin on the back side of the flower and you're done!! You can also make this flower in one or two color as well. Either way it's gonna be a cute flower!!
Here is the pattern symbol picture from the book.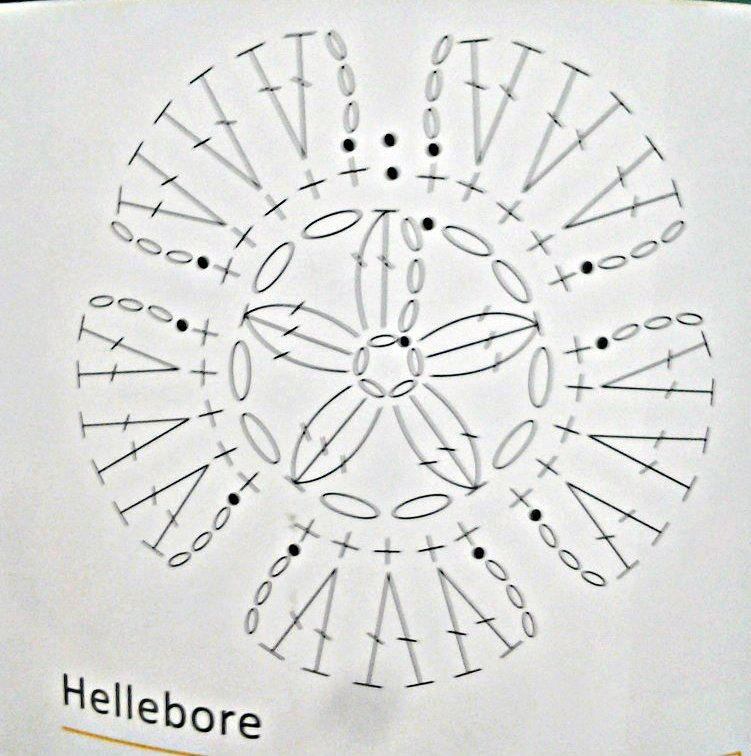 Visit my online shop
Pernak Pernik Sekar
if you like ^^