Hey there!! I hope you're not bored yet from my multiple post of the day but this time I'm gonna show you how to make this pretty bling bling necklace. I first saw this necklace on iLook at Net TV and when I visit my friend Nela at Malang she has the same big bling bling beads like the one I saw on iLook so I ask her if she can give me some of hers. This necklace is quite easy to make and didn't take a lot of time too.
Materials:
Big Beads (I usually saw this particular beads at craft store or sewing supplies store).
Jump Ring
Chain
Lobster Clasp
Tools:
Pliers
Aren't they pretty!! They are one sided so I have to combine two of the same beads so that it'll look like a gem. I don't need to use glue to combine them, just slide a jump ring on both of the beads hole.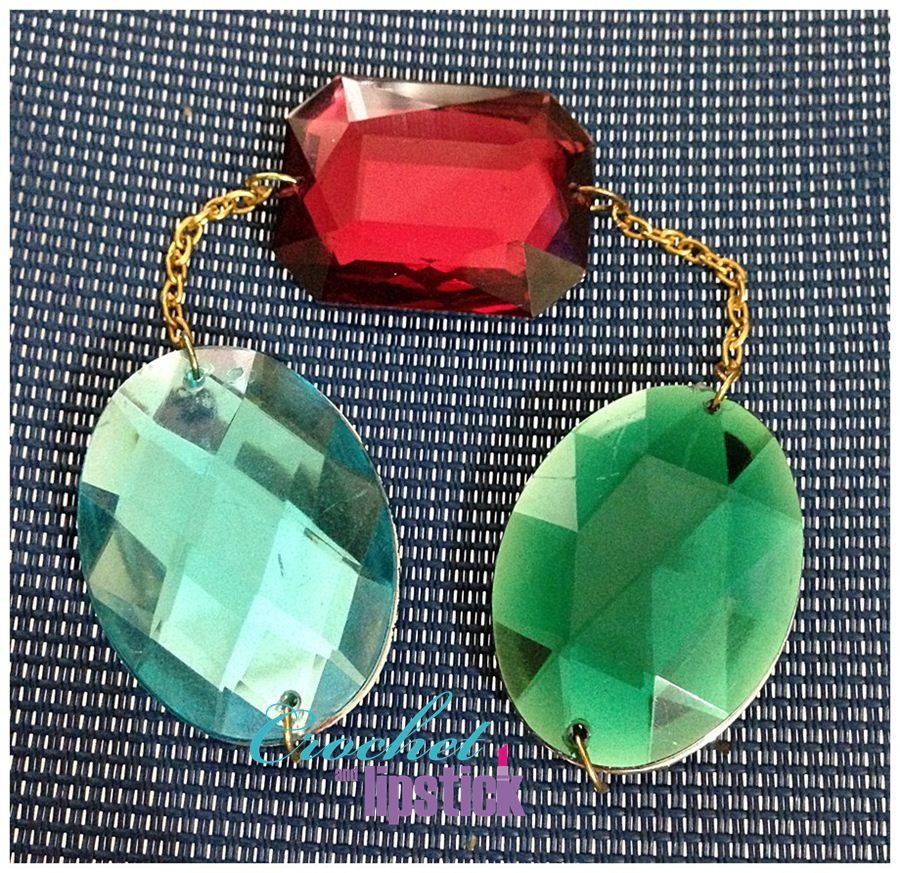 I combine 3 pairs of the beads to make 3 gems and join them with a short gold chain. I think the golden colored chain fits better than the silver colored, it makes the necklace looks glamorous.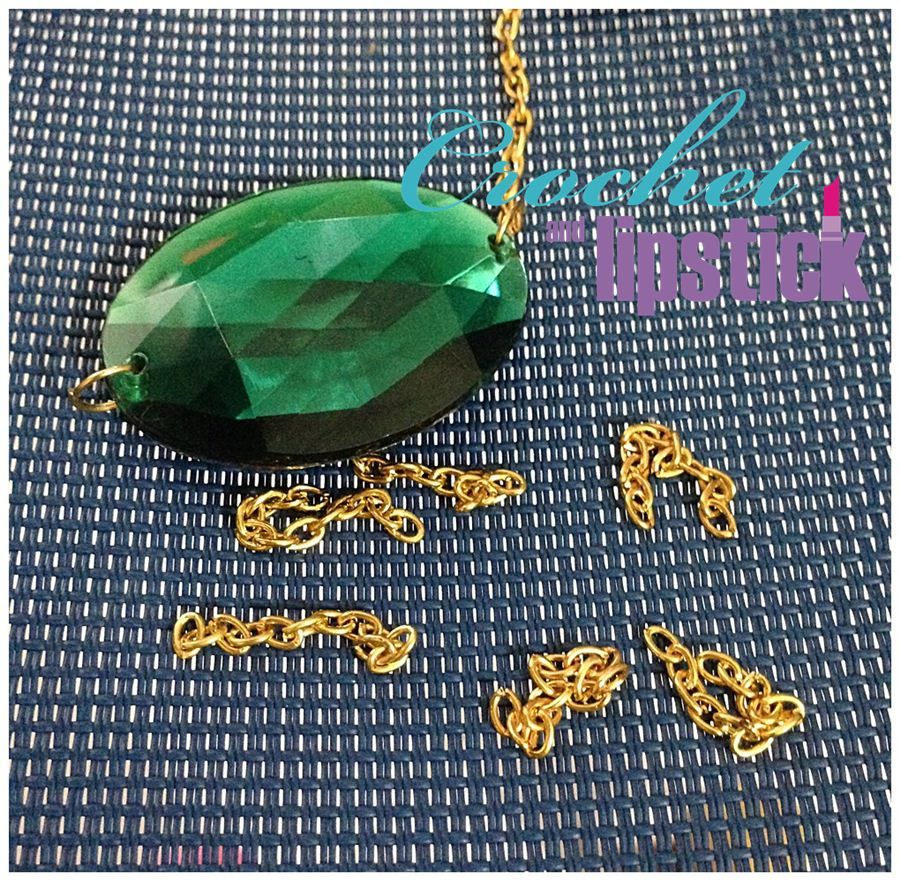 I made several short chain and join them at the bottom of the gem to make a short chain tassel.
Once the chain is inside the bottom jump ring it'll look like the picture above.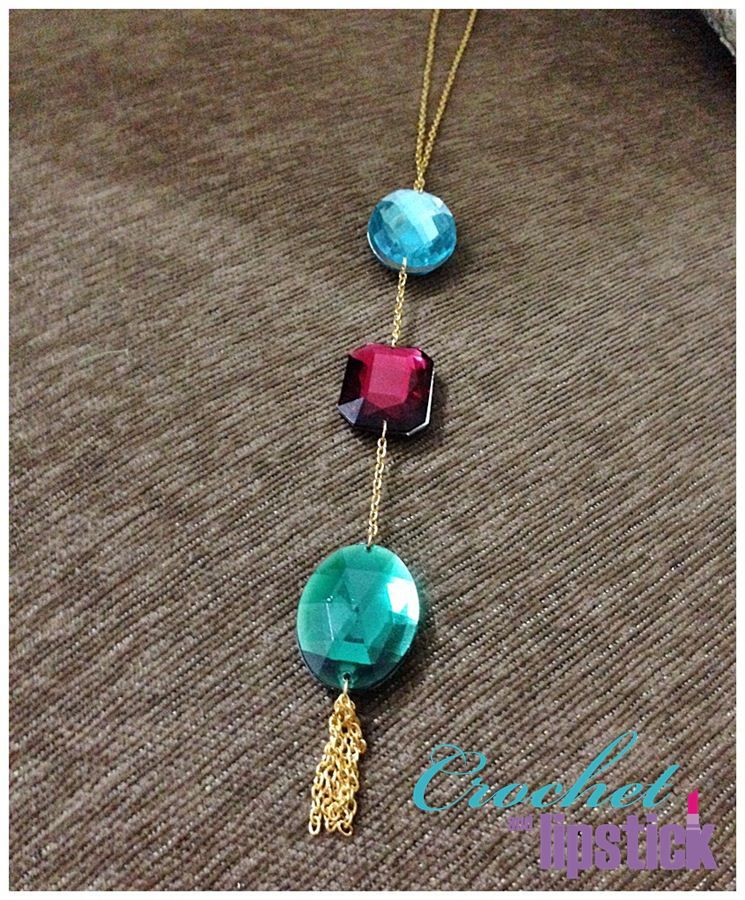 Add a desired chain length for the necklace and combine it with a lobster clasp and the bling bling necklace is done!!

or maybe visit my Online Shop