Hello pretties..!!!
I've finally had the time to do a review on this hair color since I was too lazy editing the pictures... There's a lot of them and I finally narrow them down. I bought this hair color at Guardian Ambarrukmo Plaza for about $9 (IDR 90.000) I guess?? I choose the Berry Ash color since the other two is blonde and red.
The package has a very cute doll as a cover, and it was pretty bulky I think. Before I decided to buy this one I've been thinking of pre-ordering other foam hair color like Liese or Palty but the waiting period is excruciating, luckily I saw this product being tweeted by Guardian.
Based from the color chart, if I dyed my hair using this hair color it would be like the top color chart
There's a product instruction on the back in Japanese and Thai. I don't really know what it means but the pictures kinda explain itself though.
What's inside the box:
Instruction Leaflet.
Treatment.
Hair Color.
Developer.
Gloves.
Nozzle
To use this foam hair color you must mix the hair color into the developer bottle and be careful not to spill the hair color.You should also be careful with your nose and eyes if you're sensitive because the smell and the products vapor burns my eyes and nose.
Put the nozzle into the bottle and twist it tightly and shake slowly and gently from left to right to ensure that the hair color and the developer are mixed well.
This is my previous hair color, it was very ugly and I hate this color. I color my hair before using foam color from Etude House, the one that I bought is Dark Brown but somehow the end result is more of a light brown color. Not too mention my hair get super dry and frizzy after I use the product. Super disappointed!!!
I've already have a bit of "halo" on top of my hair.
One bottle is enough for my entire hair although it is advised that I use two bottle. I leave my hair for about 45 minute before I rinse them. The results are.....
.
.
.
.
.
.
.
.
.
.
.
.
.
.
.
.
.
.
.
.
.
.
.
.
.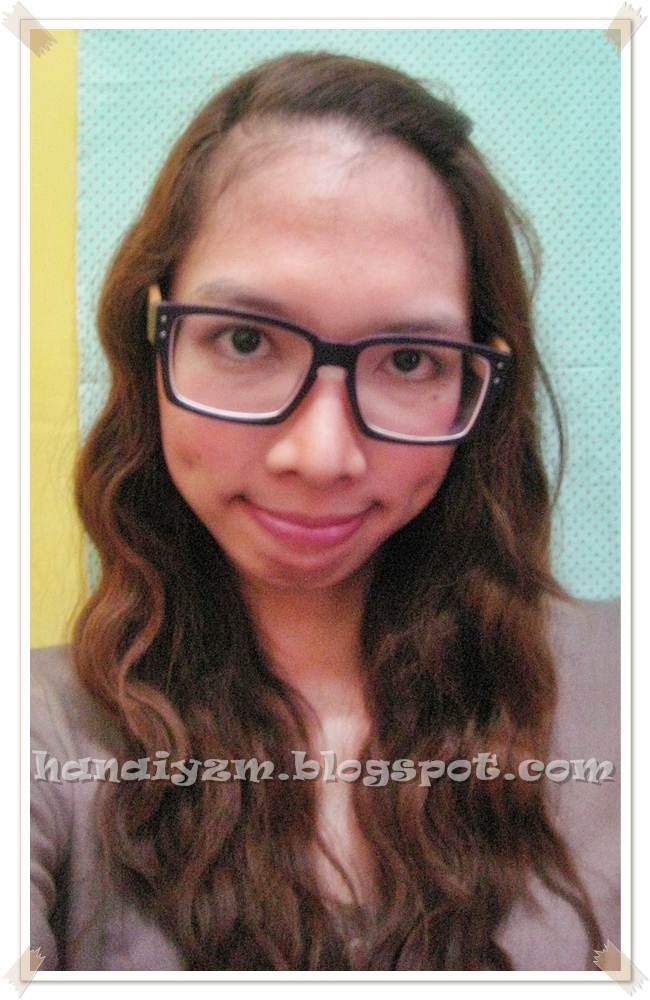 Although I don't have a high expectation from this foam hair color since the last one was a disappointment this Fresh Light surprisingly give a good result!! The color comes out nice and even from top to bottom and the one that I love the most is this hair color do not dries my hair at all!! I mean.... I expect that after I was my hair it will feel dry, but it's not!! So kudos for Schwarzkopf Fresh Light Foam Color!!
My Likes:
- affordable.
- easy to get.
- easy to use.
- great color and distributes evenly.
- do not dries my hair.
My Dislikes:
- none!!
Repurchase?
I've already bought another color as a backup.
Have you try this foam hair color?
Do you like it?